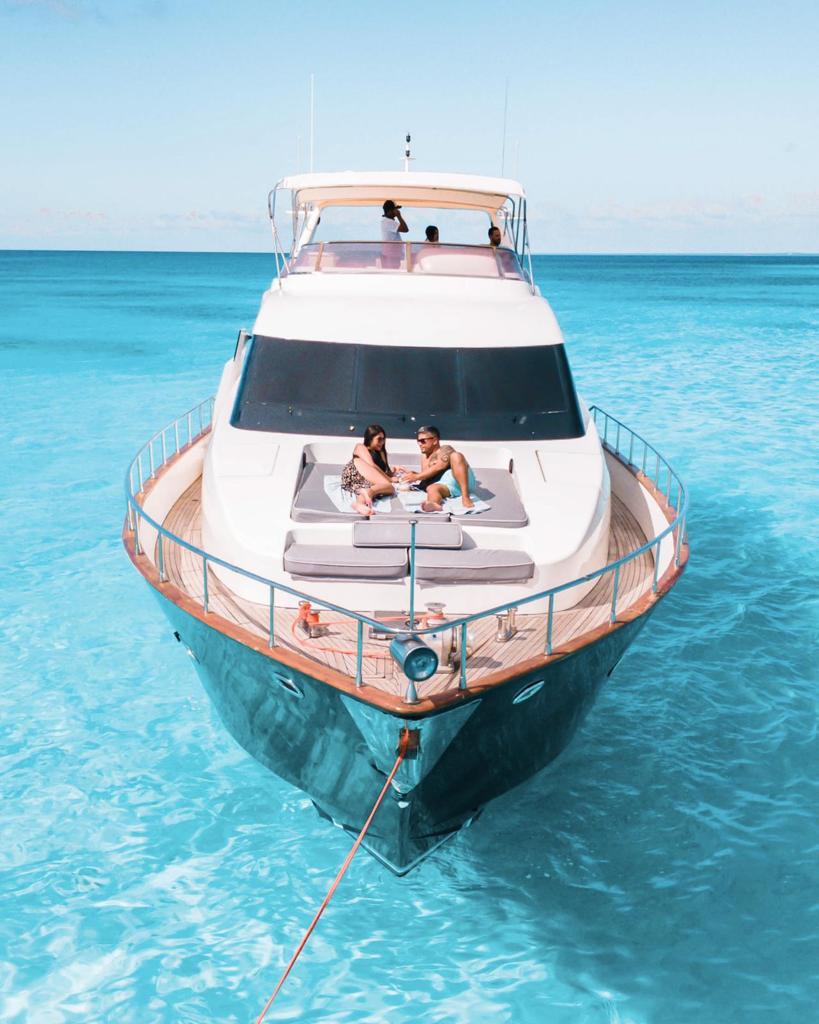 The Azimut 78 motor boat is a smart choice for those wishing to experience a new sense of freedom in style and comfort. Jump aboard this Azimut 78 and get ready for a high-speed adventure at sea with your friends and family.
The Azimut 78 accommodates up to 25 guests and is perfect for exploring secluded coves and beaches in . The Azimut 78 is located in Casa de campo marina, a convenient base to start exploring on a chartered motor
Yacht Rentals in
Punta cana Dominican Republic
Featured Luxury yachts

Dominican Yachts is a yacht Rentals agency in Punta Cana, a place where you can hire or rent a luxury yacht for all the family and friends. Nice for a big birthday party, bachelor or bachelorette party.

Living the moment

Perfect for any special event you have been planning, or just a party to stay connected to your friends.

Private Charters Available

Let our crew be with you, sailing or cruising around Punta Cana and la romana, in our beautiful and luxury yachts.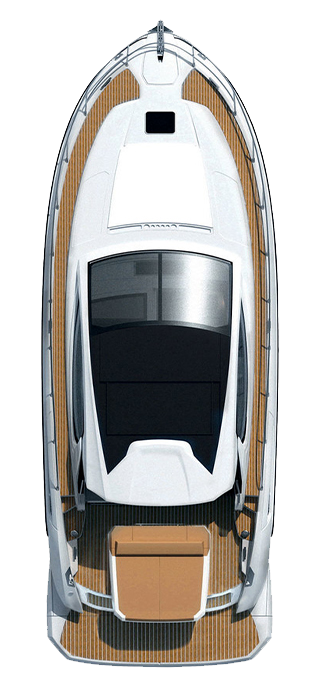 Any Locations Rent

Our yachts have the most luxurious amenities, design and performance

One epic experience awaits

Explore and discover the most important areas for swimming, snorkeling, diving, fishing, sunset viewing or just cruising in punta cana

Online 24 / 7 Support

Visit Isla Saona, Plamilla beach, Juanillo beach, Isla catalina and the quiet and crystalline waters of the Caribbean.
Dominican Yachts Rentals
In Dominican Yachts We charter yachts from 35' to 100' Luxury Mega Yachts If there is something special you would like contact us and ask as we offer lots of yacht options, here our just some if the money yachts we offer. If you're looking for a special design or a special brand and size of yacht and don't see it here. Please let us know what you are looking for and we probably have it with over 60 vessels in our fleet to choose from. If you are ready to get married, why not bringing everybody on a big luxury mega yacht to have the best experience of you life. We have a Mega yacht for up to 30 people or Catamaran also available for weddings and events of groups up to 100 guests where you can have a catamaran wedding in Punta Cana.
Make your next event extra special. Book one of our luxury yachts for a memorable vacation and an unforgettable island adventure. We offer fully customizable experiences that are guaranteed to leave a lasting impression. Charter a private yacht and take an evening cruise with that special someone. From business meetings to fishing trips to romantic dinners at sea, we offer everything you need to experience your dream event
We have mega yachts that are like a house on the water

Find the best price here because unlike other websites

Perfect for any special event you have been planning,
''Only aboard our Luxurious Yachts from Punta Cana you will experience a life time experience..
Large Support Team
Best Company Advisors
24/7 Support System
Powerful Security Offer
Gorgeous locations
Large Range of yacht Models
Do you dream of getting away and being pampered on a private yacht? We have the perfect charter for the luxurious experience you need. Choose your preferred yacht and tell us about all your vacation desires. We will design a custom-made and unforgettable experience, just for you!
Do you need a place to hold your next event? Whether you are a professional in need of a place for your next corporate dinner or you are in need of a venue for your wedding plnning, we have the prefect charter for you! Our staff is highly experienced and dedicated to making every event a successful and memorable one. Contact us today to find out how we can organize your next hit event!
From large gatherings of hundreds to small gatherings of one or two, we offer the most luxurious Boat Charter punta cana & Yacht Rentals La Romana and the absolute best service combined to provide the best value to you for your money.
All

yachts

We have mega yachts that are like a house on the water. Yachts over the years innovate in design and performance
karen Stone

Carlos and his crew were absolutely AMAZING. Rented one of their yachts in cap cana punta cana for the day for my bachlorette and could not have asked for a better time. The service was amazing. I would absolutely rent the same boat and use them again next time I go back. We rented the 55 sunseeker.

Peter Williams

From the moment I send a message to the moment I arrived to my hotel. Riviera Charters team was absolutely perfect I send a whats app message and the answer was very kind and fast. I told the team what I a needed and they got just the perfect yacht. The crew, the food and the team I highly recommend everyone!
Are you looking to book your next family vacation? We can arrange the perfect getaway on the sea! Punta Cana Yacht Charters offers unparalleled opportunities for your next retreat. We can create the perfect island adventure or an unforgettable night of stars and moonlit waters. Enjoy the warm sun on the deck of the yacht, swim in the stunning blue water, and enjoy a five-star dinner on a moonlit cruise.
Although chartering a Yacht with a group of family or friends can be a wonderful experience, it can be an unbelievably romantic getaway for couples. The seclusion of the ocean gives privacy and peacefulness, and the luxury of the Yacht brings a sense of elegance to you and your partner.
Read More
Contact
Us
Need Some Help?